Why Qwest?
Our solutions are flexible and output focused; enabling you to focus on delivering successful outcomes for your stakeholders. We provide full service support for your organisation, ranging from digital transformation, building maintenance, project management to developing your future energy strategy.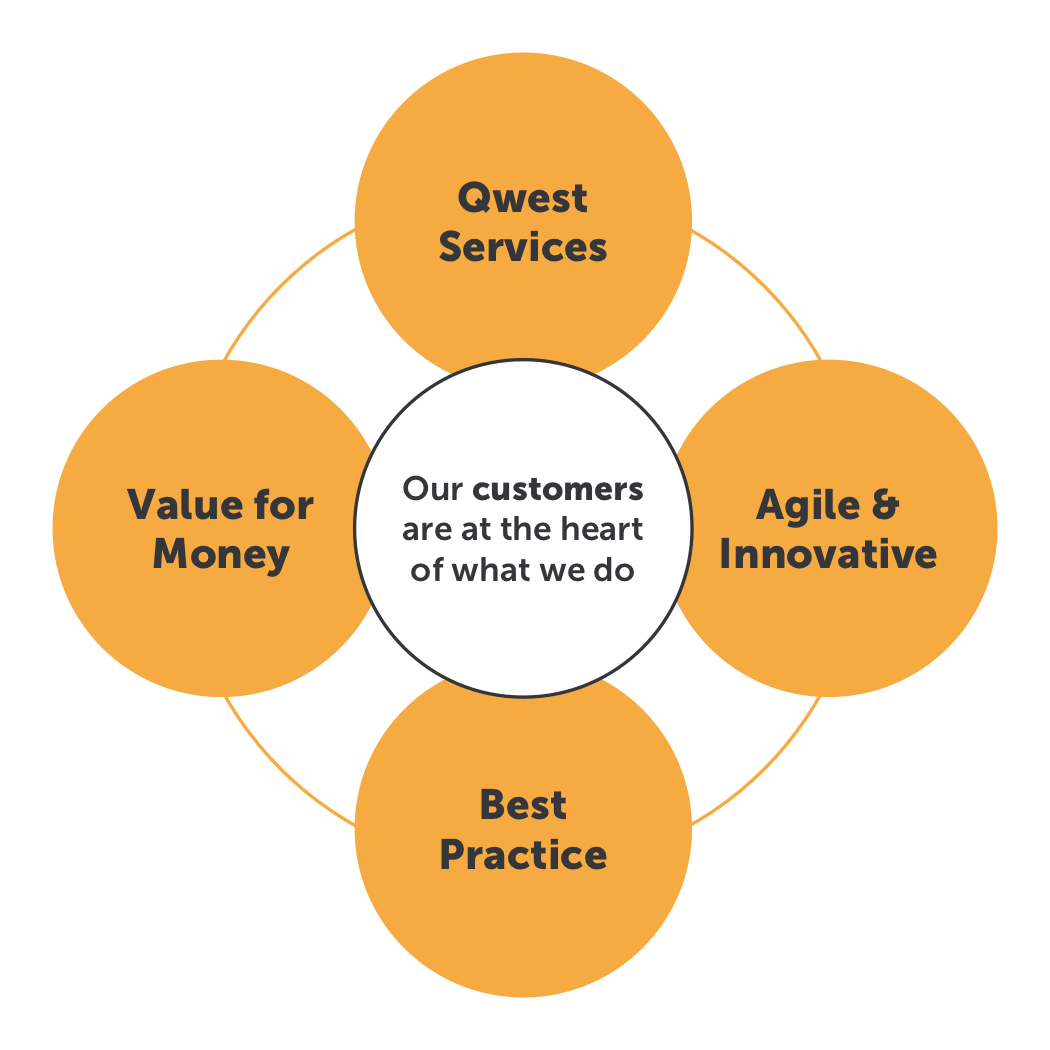 We help to rethink services, build seamless connections and put vital information and excellent service delivery in the hands of those who need it. We transform services and provide a unique partnership which combines the market leading capabilities of our parent organisations within a single integrated team, using our experience and excellent service delivery to provide you with exceptional service and care.
Our Mission
Working in harmony with local councils and other public sector organisations through dynamic partnerships, Qwest Services can increase cost efficiency, raise standards of delivery and add social value: from more efficient design, management and maintenance of public buildings, cleaner premises and project delivery.
Benefits
Innovative and compliant procurement
Efficient: Simple, streamlined procurement through an OJEU approved framework;  saving time and money.
Value: Best value assured with benchmark milestones in 2018, 2020 and 2022.
Expert knowledge in unique environments
Knowledge: Our team bring together expertise from the private and public sector and have a unique insight into the challenges, risks and opportunities that are faced by public bodies.
Support: We support expansion by transferring learnings and benefits from our knowledge and work with other councils.
Assurance of the best of public and private
Private: ENGIE provide innovative solutions to over 14,000 customer sites in the UK and are at the forefront of the transition to a future of smarter and sustainable cities, communities and infrastructure.
Public: Cheshire West and Chester Council were recognised as the Best Achieving Council by The MJ Awards 2015, reflecting their commitment to deliver for the citizens of West Cheshire and their role as a responsible champion for public service innovation nationally.